About Historic Consultants
Historic Consultants (HCI) is a team of highly experienced professionals bringing together every aspect of building rehabilitation and reuse under a single umbrella and providing professional financial and project management expertise for revitalizing our nation's historic structures.
Founded in 1994 the seasoned professionals of historic Consultants have a considerable network of professional organizations and lenders. This network allows us to provide you with a single, knowledgeable resource of comprehensive rehabilitation services.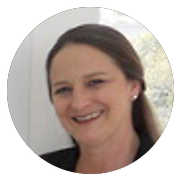 Founder and PresidentTara Hamacher founded Historic Consultants in 1994 as a real estate consulting firm specializing in financing, tax credit syndication, consulting, and project management services for large scale historic redevelopment projects.Historic Consultants brings together the financial and historic application services under a single umbrella to provide a one-stop shop to maximize the benefits to the owner. With Tara's unique mix of expertise in tax credit financing and historic and new market application services, she is able to streamline the processes for maximum efficiency.Tara frequently gives presentations and educational seminars on Historic Preservation Financing and has recently ended her term as a Cultural Heritage Commissioner for the City of Los Angeles.
Vice President – Engineer – LEED AP
A Financing and Rehabilitation Consultant at Historic Consultants, Mr. Hamacher joined Historic Consultants in 2000. His diverse background in construction, engineering and computer science brings a breadth of expertise to the Historic Consultants team in a number of areas.
Mr. Hamacher holds a degree in mechanical engineering from the Technical University Duesseldorf and a degree in computer science from the Technical University Wiesbaden (both in Germany).
Today he is licensed California real estate broker and renewable energy consultant to building owners and international customers.